There are a lot of good things scattered around online for kyudo. I'm working on pulling together some items that I've found interesting here for my own reference as well as yours.
Farther down I'm adding some of my favourite books. If you know of some links or publications that you think might be of interest please let me know. I'm always interested in expanding the library.
 All Nippon Kyudo Federation- Glossary
American Kyudo Renmei- Kyudo magazine translations

Kyūrei Kyūhō Mondōshū, the 

Question and Answer Booklet translation from Carly Born sensei. Link to the blog post and document on the Minnesota Kyudo Renmei site is here.
How to design a kyudojo. Earl Hartman sensei had done the translation on this back in 1995. I've posted it here with his permission. It's a wonderful resource and gives information on building and setting up many aspects of a kyudojo. Access the pdf file here.
Shin, Zen, Bi – The search for truth, goodness and beauty in Japanese culture. This is an essay I came across written by Liam O'Brien sensei years ago. Link to the pdf can be found

here

.
Dojo Manners and Safety Rules. Link to the pdf can be found

here

.
Notes on how to perform Rissha. This was produced by Earl Hartman sensei back in 2016. Link to the pdf can be found

here.
The main source for reference and learning should and will always be the Kyudo Manual Volume 1, the kyohon, or simply the green book. I was very lucky to have the chance to live in London for several years. While there I was under the care of Liam O'Brien sensei. He had done the translation of the kyohon into English that was released in 1992. At one point I asked about other books that I had been made aware of. He discouraged me from reading these at the time. I was just shodan and nidan while there. I had that enthusiasm we all have when we're early on and was eager to read what I could find. I wondered why he wouldn't want me to read these other books but now I feel that this was to make sure that I was focused on learning without distraction from the best sources possible. That would be my teacher and the kyohon. Having a teacher with his experience is something that I cherish to this day. I wish he was still with us so I could ask questions now.
Moving around to different places and practicing in different dojos I've learned the value of hearing the same teachings but phrased in different words. At times it can allow you to think about something in a new light. Now that I've advanced a few grades, I am encouraged to do my own study and read whatever I can. 
These days I'm doing my best to spend more time studying. Having Jannette Curran as my sensei and Rick Beal as well as several other high ranking students joining in, it's been wonderful to study various subjects in greater depth. Hearing each persons thoughts and reflections on various subjects has been very helpful. We all have a different mix of experiences and teachers. I'm grateful to all of my sempai as well as my kohai I've practiced with over the years. I hope we can all continue to learn together and understand more as we move forward.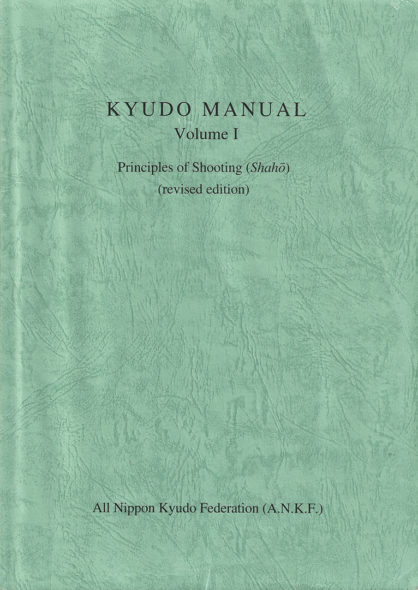 Kyudo Manual Volume 1, or the "green book"
This is the first book you will buy when you begin kyudo. It can be ordered directly from the IKYF. It can also be found on the website of Asahi Kyudo in Tokyo. If you're in the States, all their orders are handled through DeProspero Sensei at Kyudo.com
Price is usually about $30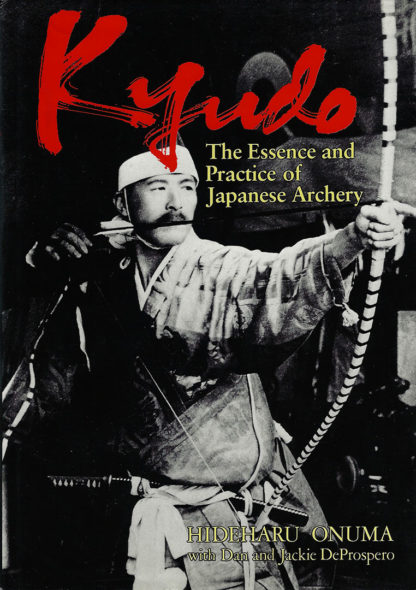 Kyudo: The Essence and Practice of Japanese Archery or the "black book"
This book is really great. The Deprosperos lived in Japan for many years practicing under Onuma sensei and later living in a flat upstairs from his kyudo shop. They built a very close relationship over the years and there is quite a lot of good information here. This book is very well written and has a good straight forward explanation of things. Also a good troubleshooting section for your shooting.
Price is usually about $25 at Amazon
Illluminated Spirit: Conversations With a Kyudo Master
This is the other book by the Deprosperos. The black book is more about the physical aspect of kyudo. This book goes into more of the internal aspects. I have read this book more than once and refer back to it often in my studies. Some wonderful thoughts and ideas. Very well written. Perhaps if you're just starting out much of it will be a little abstract but as you continue in your practice more and more will drop into place. Highly recommended.
Price is usually about $20 at Amazon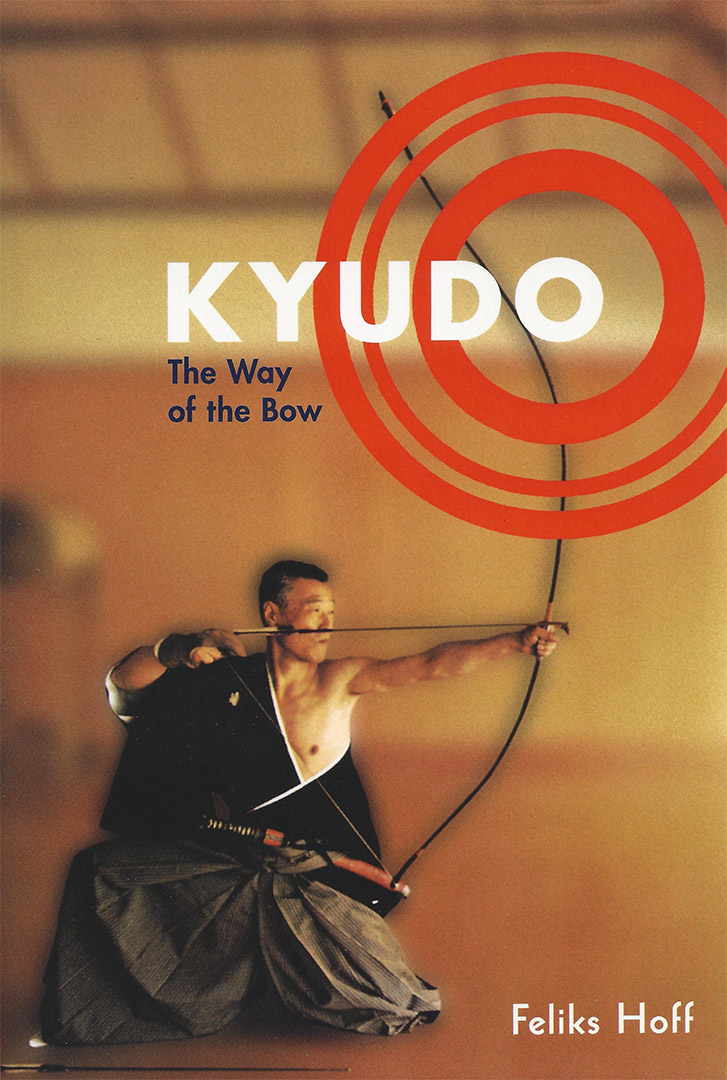 Kyudo: The Way of the Bow
Originally in German, this book was translated into English back in the 90s. Very well written with lots of good, specific information. Nice to have it as well if you've ever had the pleasure of meeting Hoff Sensei. Well worth having.
Price is usually about $25 at Amazon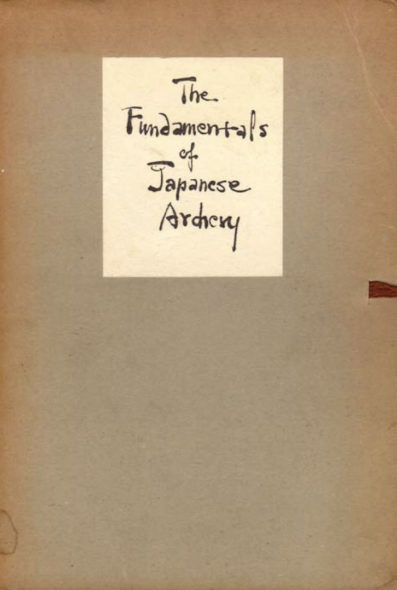 The Fundamentals of Japanese Archery by Toshisuke Nasu 1937
Rare privately printed archery title translated from the Japanese text. This is in pdf format. You can find it around the internet in various places. I searched for a hard copy of it and found one for about $2500. Pdf will be fine i think. Scans of hand written pages. This was recommended to my by Blackwell sensei awhile ago. Good section on Hikanu Yasuka.
Here's a link to the pdf file on artofthesamurai.com
The Secret of the Target by Jackson S. Morisawa, 1984
This one came up in our study group thanks to Curran sensei. It's out of print in the english version. You can find a copy floating around from time to time but it's not cheap. I've heard the Italian version is more easily found. I'm just working my way through it now but it's quite good. Some very good writing to explore and the illustrations are quite interesting as well. Worth having on your shelf.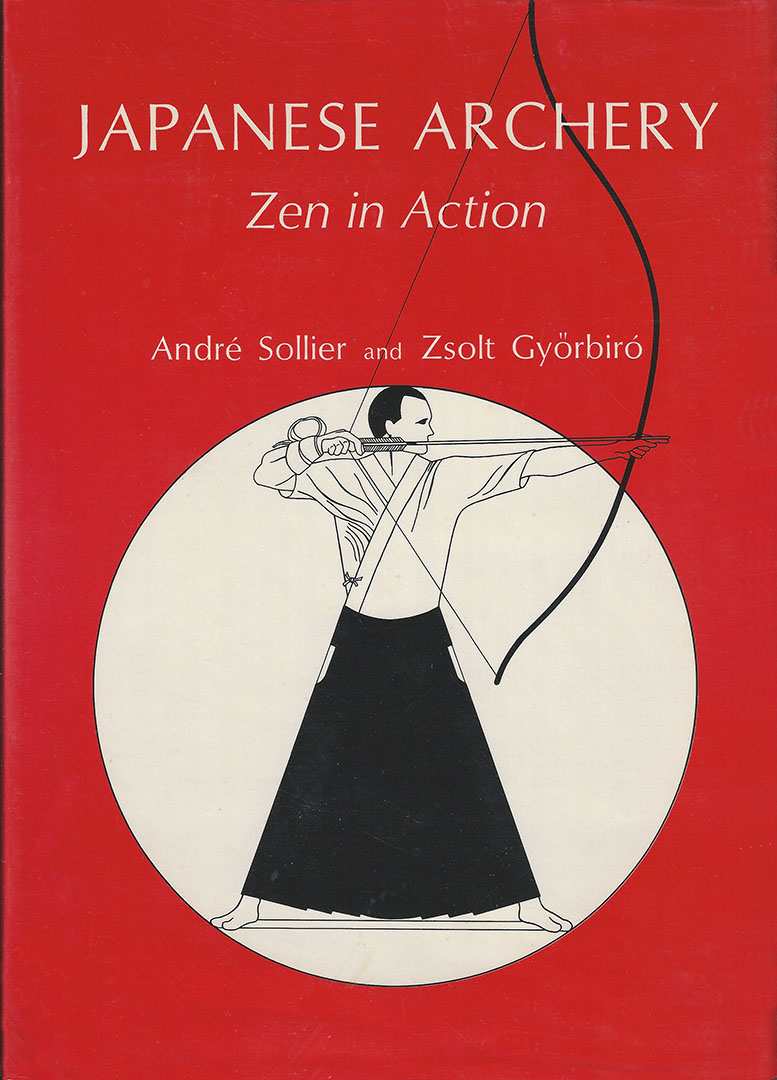 Japanese Archery, Zen in Action by André Sollier and Zsolt Györbiró, 1969
This is one of the first kyudo books written in English. It's more of an overview so other books will offer much more in depth information but the photos and illustrations are quiet interesting. The illustrations are done in a particularly striking style. Worth having a look. Found a used hard cover copy in very good shape for about $25.